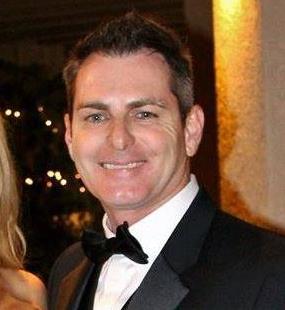 By: Mark Kauffman, Global Business Director - UP Creative, Inc.




First things first, unless you've been living under a marketing rock the last few years, you are well aware that Social Media Marketing has transitioned from being not only a neccessity for every business, but it is quickly developing into the most effective ROI portion of your Marketing Plan. As if the most powerful brand building portion of your marketing, it is now developing into the most profitable as well. As Social Media continues to grow in importance and integration within Search Engine Algorythms, Mapping, Directories, and SEO, at an almost alarming pace placing your Social Media Marketing plan higher and higher on your must-do marketing plan. It's not enough to just 'be' on Social Media anymore as this integration continues to expand - how, what, and where are now crucial for successful campaigns.
Let's look at, arguably, some of the most imortant facts you should know when developing and implenting your social media marketing plan:
Basic Social Media Statistics:
More than 3.5 billion active internet users
Over 2.5 billion people have social media accounts
Nearly 1.8 billion people as active social media accounts

1.6 billion active mobile social accounts globally
Although Sliding Social is the only Social Media Marketing System (SMMS) that connects and networks to 23+ Social Networks with algorythms that incorporate the stats you will see below on all 23+ Networks, let's just focus on the top 6 for now...
Let's start of with the big boy - FACEBOOK:
There are more than 1.6 billion daily users on Facebook
Every 15 minutes or 8 per second 7,246 people are added on Facebook
Every minute there are 150,000 messages sent
There are 500,000 Facebook "likes" every minute
79% users are using Facebook from their mobile
745 million daily mobile users
There are 40 million active small business pages

Over 350 million daily photos uploaded daily

The average user spends 21 minutes on Facebook daily

927 million hours users spend each month playing games on Facebook

Facebook generates $1.4 million in revenue EVERY HOUR

Nearly 4.6 billion likes are generated every hour

75% of Facebook's Ad Revenue comes from Mobile Advertising
Twitter:


There are 100 million daily active users on Twitter
42% international brands post 10 tweets per day on average
There are 325 million monthly active users on Twitter
78% of users are using Twitter on their mobile device
Twitter ads cost 33 % less than other paid channels
Total 500 million tweets are sent per day
55% are female users and 45% are male users
63% of brands worldwide have multiple Twitter accounts
About 71% of tweets are ignored and only 23% generate a reply
81% millennials check Twitter at least once a day
29% promoted tweets boost offline sales
37% Twitter users are aged between 18 to 29
86% Tweet including link have higher engagement rate
42% international brands post 10 tweets per day on average
65.8 % US companies use Twitter for marketing
There are 391 million Twitter accounts with no followers
81% Twitter user has less than 50 followers
44% of Twitter account have no tweets
46% of Twitter users follow news organizations
58% of top brand have over 1,00,000 followers
86% ad revenue comes from mobile
Tweet with image receive 18% more click through rate
Average 170 minutes users spend on Twitter
Approx 20 million fake Twitter users
29% user consider desktop and laptop for tweeting
58% of the top brands have over 1,000,000 followers
Pinterest:

There are 110 million active users on Pinterest
Over 176 million Pinterest accounts have been registered
57% Of Pinterest users pin, re-pin and interact with food related content
55% of all mobile device used for pinning are iPads
71% of are female users and 29% male users
80% traffic comes from mobile device
58% pin made with Tablet and 12 % with desktop
34% Pinterest users are aged between 18 to 29
Average 98 minutes users spend on Pinterest per month
83% of active users prefer to follow brand rather than a notable celebrity
Majority of daily active pinners are under 40
66 % of content that users Pin comes from brand website
92% of all Pinterest posts are photos
30% users are using Pinterest from mobile
There are 146 million fashion brands on Pinterest
20% of total social referrals to eCommerce site come from Pinterest
Pinterest Pins with prices get 36% more like than those without
93% pinners shopped online in the past six months
Image without faces receive 23% more repins
More than 2.5 billion page view per month
14 million items are pinned everyday
27% of active Pinterest users follow a brand on the network
100 million food related boards and 146 fashion related boards exist on Pinterest
It has more than 50 billion pins on more than 1 billion boards
Pinterest engages 29% of total digital population
27% of active Pinterest users follow a brand on the network
Instagram:

There are 75 millions daily active users on Instagram
Almost 85 million videos and photos people are uploaded everyday
More than 500,000 advertisers growing their businesses on Instagram

Instagram currently has more than 430 million active users

53% Instagram users are aged between 18 to 29

Over 1.5 million businesses have already converted to a business profile on the platform

51% of Instagram's audience is male whereas 49% is female

1.7 million photo Instagram users like every minute

Post with hashtag create 12% more engagement

Post with location gets 79% higher engagement

96% of US fashion brands are using Instagram

90% Instagram users are under age 35

Total 50% retailers are active on Instagram
32% US teens consider Instagram is the most important network

47% adult user access Instagram on smartphones and 53% are using tablet

70% of Instagram user log in at least once a day

More than 100 million users using stories everyday

More than 1 billion actions have been taken on Instagram ads

The top 5 countries using Instagram ads are the US, Brazil, the UK, Australia and Canada

More than 60% of users say that they have learned new products and service via Instagram

25 number of language available on Instagram site

Instagram earns $ 595 million in mobile ad revenue

Average 21 minutes users spend on the Instagram per month

42% of teens are using Instagram on their mobile device

75% of Instagrammers take action after being inspired by a post
More than 100 million users using stories everyday
LinkedIn:



There are 300 million people use LinkedIn

1 million professionals have published post on LinkedIn

LinkedIn users spend 26% of their time using the mobile app

25 million profiles are viewed every day

41% access LinkedIn from their mobile device

3.5 million creative professionals follow influencers on LinkedIn

23% LinkedIn users are aged between 18 to 29

More than 3 people sign up every second on LinkedIn

32% job seekers are using LinkedIn

42% of user update their profile regularly

35% of LinkedIn users access the site daily

66% user generated tweet comes from mobile users

39% of users pay to use LinkedIn via premium accounts
20 number of language available on LinkedIn

91% of B2B marketers are using LinkedIn for sharing content

Total 46% users are female and 54% are male on LinkedIn

More than 3 million have created a company page on LinkedIn

1.5 million total number of LinkedIn groups

98% posts with images get higher comment rate

Post ended with question receive 50% more engagement

81% of B2B marketers use LinkedIn to launch new products

Post including link receive 200% more engagement

Average users spend 17 minutes on LinkedIn per month

13% users don't have Facebook account

47% of users don't use Twitter